Flooring Nailers vs Stapler | Hardwood and Engineered Flooring Pioneers
Nailers work well with thicker materials like thick woods and tight fits. On the flipside, staplers are more suitable for thinner, softer, or engineered woods. Hence, both flooring nailers and staplers make excellent tools for flooring equipment.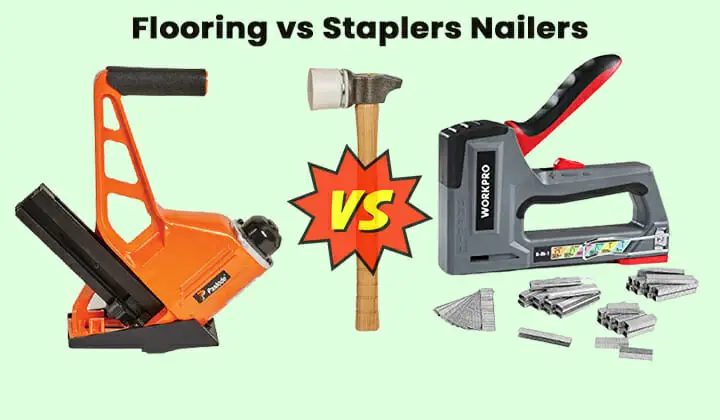 Flooring Nailers vs Staplers
Flooring nailers and floor staplers are some of the most helpful flooring tools you can use to replace your hardwood floors. They differ in their holding properties. The right one will do justice to availability, the thickness of the material, durability. Also, keep an eye on the amount of pressure required to penetrate. 
Flooring nailers
Flooring nailer cleats have been used for generations. These nailers are specially made for flooring tasks. It has a unique "L" or "T" shaped size according to the brand. It usually works well with thicker woods. Its unique shapes help it do a smooth insertion, and longer shanks assist it in penetrating deeply into the subfloor. 
According to experts, flooring nailer cleats make your hardwood flooring look better and longer in areas with high humidity as it allows for more significant movement.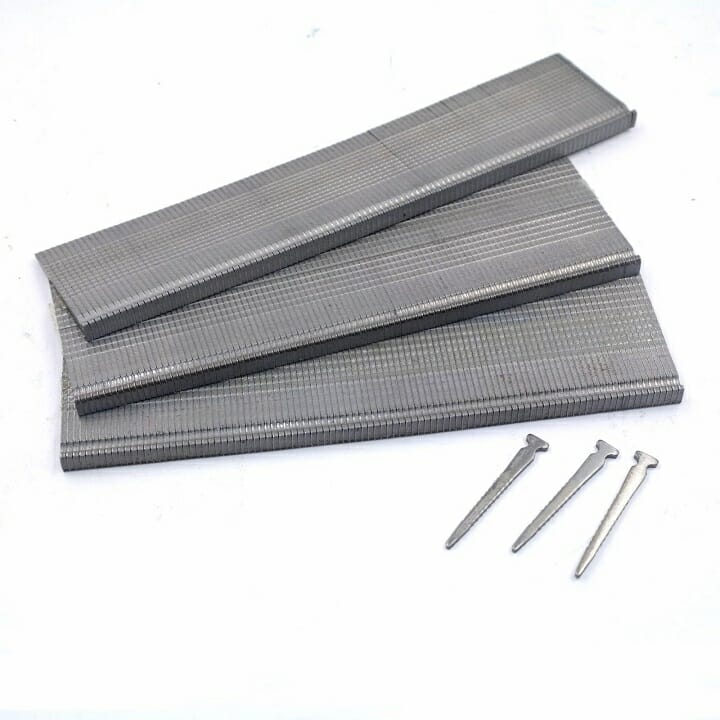 Flooring nailers use flooring, nail cleats for work.
Pros of flooring nailers
Works well with thicker materials like thick woods
Allows excellent movement in high humidity areas resulting in better-looking flooring
Results in minor cracking and squeaking
Provides a tighter fit than staples leaving no gap between wood panels
Cons of flooring nailers
Not a good option for DIY fans
Less availability
Staplers
Staplers are a popular choice among DIY fans as it is easy to find and use. It is widely available, easy to load, and affordable. You need to choose the staple size according to the thickness of your flooring. 
Staplers go well with the engineered flooring with a thinner profile. In high humidity areas where swelling might occur, a tight fit is a good thing to have. But staplers provide you with less forgiving holding power.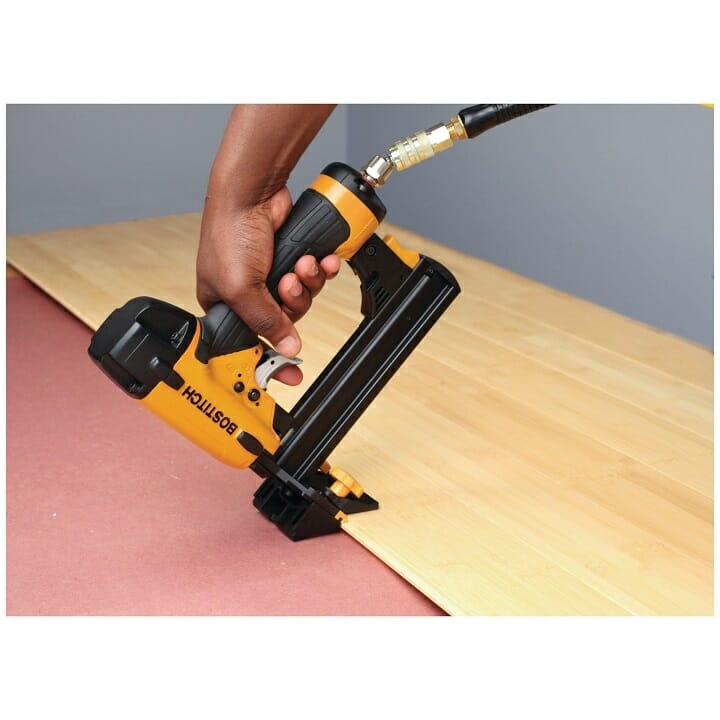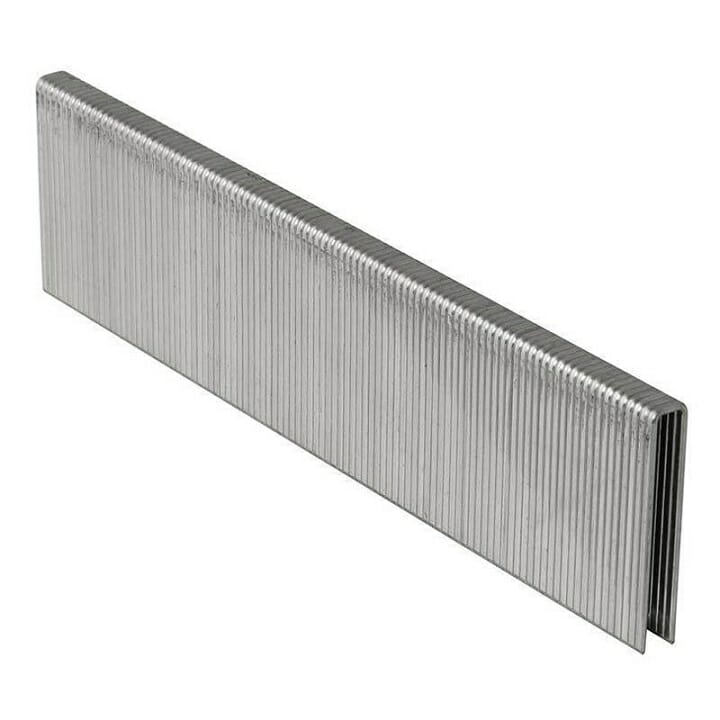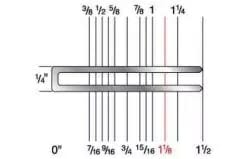 Instead of nailer cleats, you need to load the stapler with flooring staples.
Pros of staplers
A popular option for DIY people.
A more comprehensive range of availability
Easy to load and affordable.
Suitable for thinner, softer, or engineered woods.
Cons of staples
Not suitable for thicker wood materials.
Provides with less tight fit compared to flooring nailers cleats
It doesn't go well in high humidity areas
When the wood expands, it loosens the hold resulting in squeaks.
To decide which one you need for your work, consider some factors before that. Analyze the type of hardwood that you are installing, the thickness and hardness of the wood, the amount of time, and the project details, then decide according to which one of these two would be better for you.
Can You Use a Finish Nailer for Hardwood Floors?
In case you don't have a flooring nailer, a finish nailer is an option. Finish nailers are specially designed for trim-works and are capable of shooting a near-headless nail that doesn't mar the surface look of the wood. That is why a finish nailer could be an effective tool for hardwood flooring installation if you are handy with it.  
Why Do You Need Staplers in Some Cases?
In some cases, staplers might offer superior results than nails. If you are working on a project that requires quality power for holding two pieces of materials together, staplers are an excellent choice for this. In these tasks, staples provide you with more superior finishes. It provides strong visible grips that will last.
Also, staplers have a wide range of availability, easy to use and afford. When it comes to engineered flooring the staplers go with it very well. So, we can say it has its conditions and uses.
Kinds of Nails for Tongue and Groove
Nail selection for tongue and groove depends on the length of the nail. Experts would mostly recommend 16 gauge or  18 gauge nails because both of these are enough to hold the lumber securely.  
In case you don't know, 1-½" to 2" might be enough. But any smaller than that might leave a large hole on the face of the board. So, for tongue and groove, buy 16 or 18 gauge nails that are 1-½" to 2" in length, and it should be okay for the purpose.
Brad Nailer for Hardwood Flooring or Not
A flooring nailer might be the first choice you need to make before going into hardwood flooring because it is specially made to fulfill the flooring purpose. But a brad nailer could be an alternative way to install engineered hardwood.
If you can confirm the proper use of a brad nailer, it could become the second option to a flooring nailer in the case of hardwood flooring. You have to make sure you are shooting at the right angles and carefully choosing the right-sized nails.
Is a Floor Nailer Necessary?
A flooring nailer is an essential item when it comes to hardwood flooring. It becomes hard without it to install hardwood floors. It helps you nail down nails at a 45-degree angle and makes it easier to insert nails. If you have time on your project and want to do it ideally, make sure to buy or borrow one. 
No products found.
Other guns like brad or finish nailer would also do the job, but you need to know how to be handy with that. You need to shoot the nails at the right angle with those guns and use the right-sized nails. Using a floor nailer directly would save you from this hassle.
Frequently Asked Questions
1. How do I choose a floor nailer?
It depends on some conditions, such as the type of flooring you desire and its thickness. To find the best tool for the job, consider the thickness of the wood and the type of wood you are going to use. As an example, softer woods will require less force compared to harder woods. 
2. Can you use an 18 gauge nail for flooring?
The two gauges of nails most commonly used in hardwood flooring are the 16 and 18 gauge nails. Eighteen gauge nails are thinner, which provides you with a neat and clean look. The gauge of nails would depend on the thickness and hardness of the wood, whether solid or engineered. 
Conclusion
After you choose one for your project, beware of applying too much pressure. 'Cuz that can damage or initiate cracks on your floor. Again, applying too little pressure can cause cleats or staples to drive partially. If you need further support in choosing the perfect flooring nailer, stapler, or fastener for your job, reach professional help.