Nail Gun for Cedar Shingles | Installing the Wooden Aesthetics
Coil siding nailers and crown staple guns are among the most suitable nail guns for nailing cedar shingles. As cedar shingles are a bit different from other shingles, to make them sustainable, you need to be precise in nailing these. As for size, the nails should be at least ¾ inches or even more.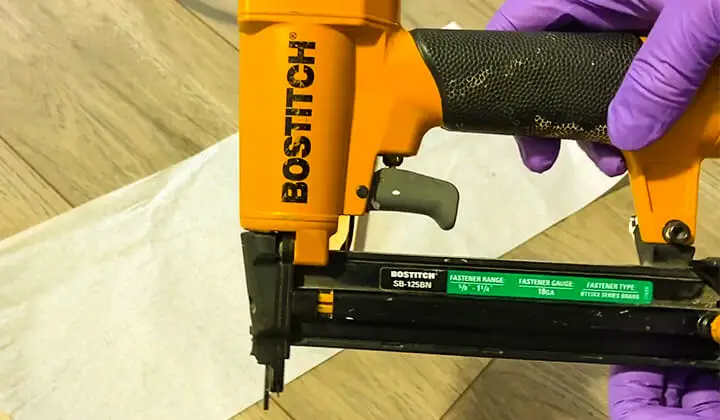 Nail Gun for Cedar Shingles
Cedar shingles are sawn from woodblocks. They have a smooth appearance on the outer surface. Among the shingles, cedar shingles are the most durable. However, red cedar shingles are more to avoid getting expensive and durable than white cedar shingles.
You can install cedar shingles on your house for both roof and sidewalls. If you install it properly, it can sustain up to 30 years. 
What Should Shape My Decision?
You have to choose which nail gun or which type of nail gun you can use to nail your shingles among the nail guns. You have to select your nail gun for cedar shingles according to your finances, housing condition, or comfort.
Roofing Nail Gun
Generally, you will think to nail your roof using roofing nailers. But if you are using cedar shingles, then you should avoid roof nail guns. That's because most of the roofing nail guns have a wider shaft.
Eventually, they damage the cedar shingles that lead to cracking. They also have large heads designed to hold asphalt or composite shingles. Nowadays, roofers avoid roofing nail guns in order not to damage cedar shingles.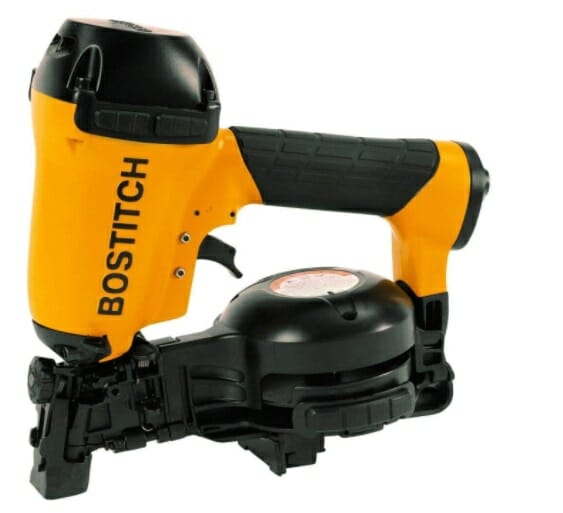 Coil Siding Nail Gun
No products found.
Siding nailers are for nailing the side walls. But when you are using cedar shingles, it is better to use siding nailers. The reason is, siding nail guns use 1-1/4" to 2-1/2" long nails, which are instructed by CSSB (the Cedar Shingle and Shake Bureau) for nailing cedar shingles.
Usually, the sizes of nail guns we need for nailing cedar shingles come with a coil gun feature. And also, they are easy to use and have plenty of storage options for nails.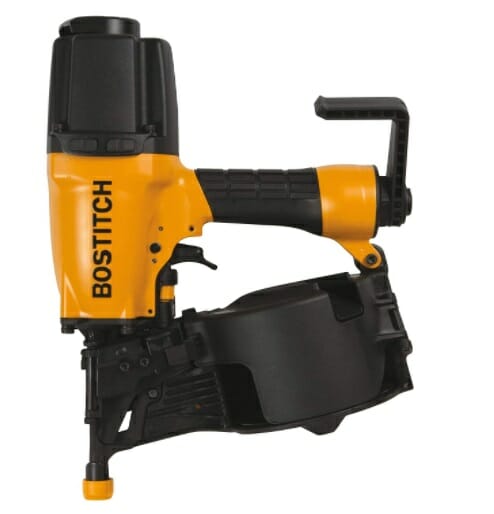 Crown Staple Gun
Staples are practical for nailing cedar shingles. It's because they are long enough and hold the shingles perfectly to the wall or roof. But if you want your shingles to fit ideally, you have to staple them correctly.
To staple your shingles perfectly, you have to be precise in every shot. You have to be careful whether the spot is the perfect spot for pinning or not. If you can master those skills, you can staple your shingles without any worry about their stability.
Staple guns are easy to handle and also easy to carry. Staple guns also get less jammed than nail guns. If you are not an expert, it is better to use a nail gun on cedar shingles.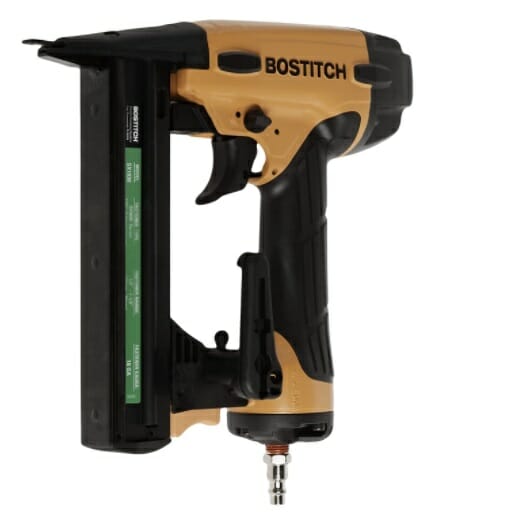 Pin Nail Gun
A pin nail gun is not necessary for nailing cedar shingles. But some people use 23 gauge pin nailers for siding walls of their house. It will be better to use adhesive on cedar shingles if you use a 23 gauge pin nailer.
Pneumatic or Cordless Nail Gun
Pneumatic nailers need an air compressor to create air pressure that shoots the nails. At the same time, cordless nailers don't need an external air compressor. Instead, you need to charge them before working.
Pneumatic's Powerful
A pneumatic nail gun can shoot faster than a cordless nail gun. You will have to deal with the cords and air compressor. Not all pneumatic nail guns have long air hoses or powerful air compressors.
Cordless' Easy
On the other hand, you won't have to deal with a cordless nail gun's cords and air compressors. But it will take time to adjust the nails every time you shoot the nails on shingles. Depending on your needs and comforts, you should choose your nail gun precisely.
What Type of Fastener Should I Use for Cedar Shingles
According to CSSB (the Cedar Shingle and Shake Bureau), you should use rust-resistant staples or shingle nails. You should use 1-1/4" to 1-1/2" long and galvanized stainless or aluminum nails or staples as fasteners.
Frequently Asked Questions
Is it better to nail or staple cedar shingles?
If you are comfortable with staple guns or staples, you can staple the shingles. But if you are comfortable in nailing the shingles, you should resolve them with nails.
The staple can fasten the shingles much better if you can staple the shingles properly. If you can't do proper stapling, then it is better to nail the shingles.
Can you use a hammer instead of a nail gun for cedar shingles?
Yes, you can use a hammer instead of a nail gun for cedar shingles. If you use a hammer to nail the cedar shingles, it will take a lot of time, and also it requires a lot of energy to do the whole project.
If you are working on a small or one-time project on nailing cedar shingles, it is okay to use a hammer instead of a nail gun. You can also save money by doing so.
What's the difference between shingles and cedar shakes?
One of the main differences between Cedar shingles and cedar shakes is their appearance. Cedar shingles have a smooth and even surface that spans the entire roof surface.
But cedar shakes have a more rough appearance because each piece looks a little different than other pieces. Cedar shakes get split off while shingles are sawn smooth on both sides and cut in a slim shape.
Conclusion 
Coil siding nailer tends to get nail jammed more than a staple gun. So it is better to check your nail guns before shooting. And also, you need to do the proper maintenance of your nail gun to avoid getting jammed often.