15 Gauge Finish Nailer Vs 16 Gauge Finish Nailer
Finish Nailers is the sub-category of the trim nailers. When trim nailers shoot 15 and 16 gauge nails they are called finish nailers.
Here the gauge number means the diameter of the nail. You may think that the higher gauge number means nails with higher diameter but the truth is the opposite – the higher the gauge number means the thinner the nail.
People often become confused that which one is better – the 15 gauge finish nailer or the 16 gauge finish nailer. Well, it depends on the nature of your project. To choose the right finish nailer for your project you should have good knowledge about these two.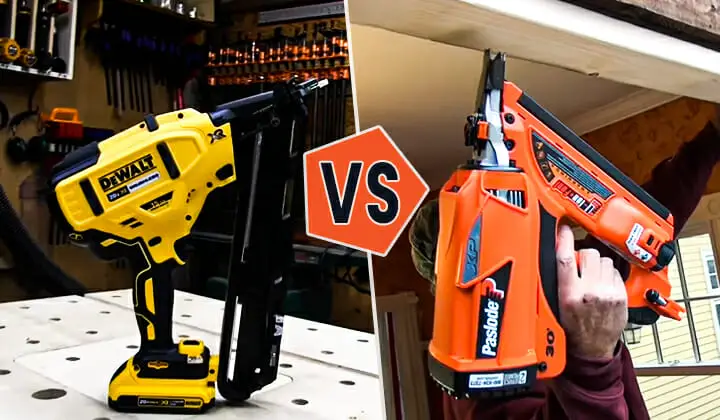 15G Finish Nailer
From gauge number, you can understand that the 15 gauge finish nailer is thicker in diameter. So, it has more holding power which made it a suitable choice for door trim, casing, and hanging doors. To split small molding a 15g finish nailer is a perfect choice.
Since the 15g nailer is thicker in diameter it leaves behind a large entrance hole that is filled with putty to hide. Filling the holes after finishing the job takes a lot of time. That is why many carpenters do not like 15g finish nailer.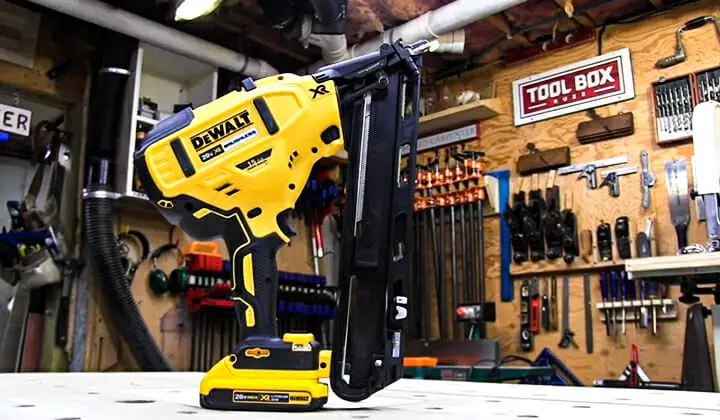 16G Finish Nailer
No products found.
16g finish nailers have a smaller diameter and so leaves smaller entrance holes. The carpenters prefer the 16g finish nailers most for delicate trim work.
It is mostly used for interior trim, crown molding, baseboards, and closet cleats.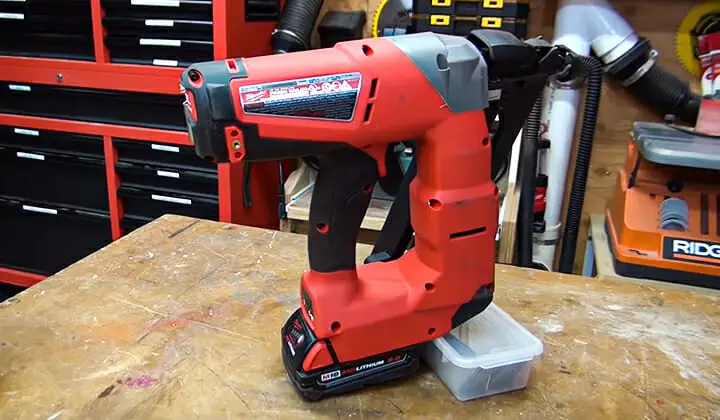 Bottom Line
Apart from the 15g and the 16g nailers, there is also some other gauge choice like the 18g and 23g nailers. But the 15g and the 16g are the widely used and most common nailers.
For new carpenters, it is a challenge to choose the best finish nailer for their job. The simple tip is that if you are working with thick and dense wood that requires more holding power then choosing the 15g finish nailer is the best choice. But if you are working on a delicate project then 16g finish nailers are the right choice.