Can You use 18 Gauge Nails for Baseboards?
Yes, you can use 18 gauge nails for baseboards. Eighteen gauge nails are an essential element for trimming baseboards. But it will not work best on thick baseboard trimming.
Yes, You Can use 18 Gauge Nails for Baseboards.
No products found.
You have to choose the proper nails for your baseboard nailing. Otherwise, the wrong dimension of the pin can ruin your whole project. You have to select your nails according to your project steps or needs.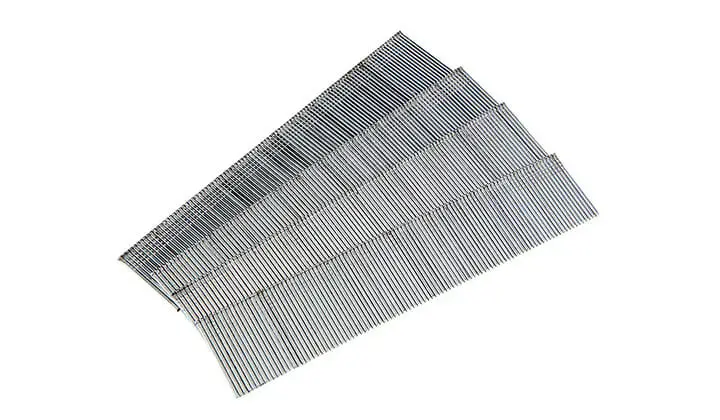 When you are working on baseboards, choose the right size of nails like brad nails. For nailing baseboards, thin and short brad nails are perfect. They will not hit the studs forcefully but will stay on hold to protect.
Nail Sizes
There are several sizes and lengths for nails. But you not can use every size of pins in every work and project. Regarding baseboard nailing projects, you can use four sizes of nails, e.g., 15 gauge, 16 gauge, 18 gauge, and 23 gauge nails.
If you are using an average baseboard, you can choose 15-gauge and 16-gauge nails. You will need 18 gauge nails for trimming purposes, but 23 gauge nails are not the recommendations if you work in thick baseboards.
Best Nails for Baseboards
15 gauge and 16 gauge brad nails are the best nails for nailing baseboards. Because brad's nails are thin in size. And it is perfect for attaching baseboards to your walls.
How to Nail Baseboards Without Nail Gun
If you want to nail the baseboards without a nail gun, then you have to do it in the old method using a hammer and nails. However, using a hammer will cost you more time and energy. Also, you need to be precise while nailing into the baseboards.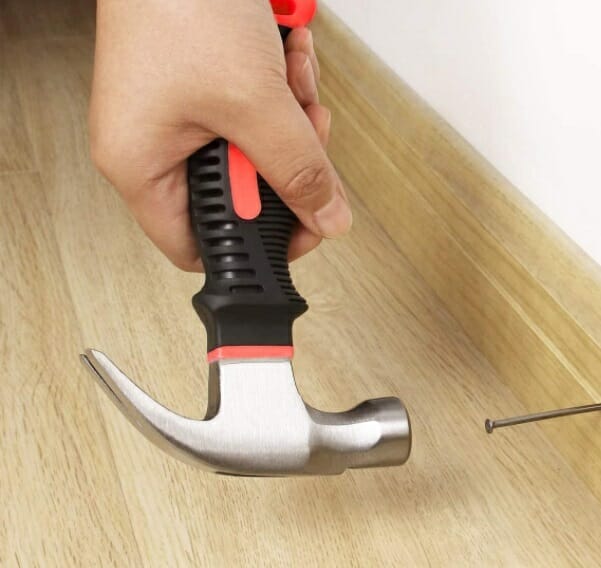 How to Nail Baseboards With a Nail Gun
Nailing baseboards with nail guns cost less time than using a hammer. But it is pretty expensive than a hammer. But regarding the complex work and patience, a nail gun is worth the money.
Nailing the baseboards is tricky because you have to settle into the perfect spot where the baseboard can stand boldly. First, you have to choose the right nail gun and nails for the project to start working.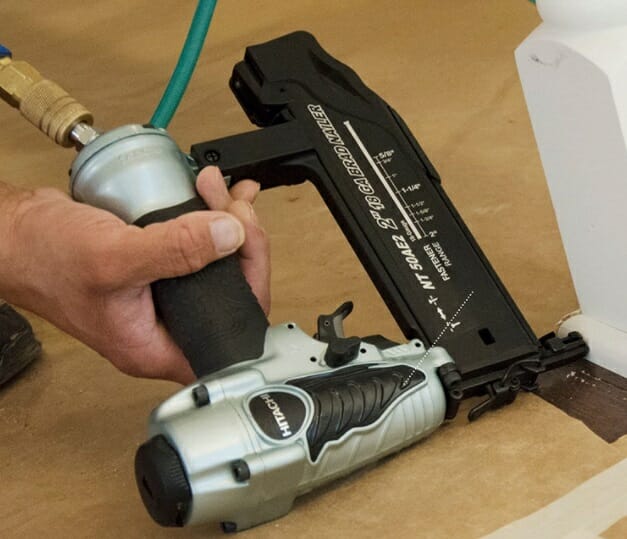 Nail Guns for Baseboards
Although there are different varieties of nail guns in the market, you can't do your nailing job in baseboards with all those. For base baseboards, you need a 16 gauge nail gun. If you have a thin baseboard, then you will need an 18-gauge nailer.
Why Do You Need 18 Gauge Nails for Baseboards
Baseboards are mainly for the protection of the wall. As 18 gauge nails are thin and not so long, they don't reach the walls. They only attach the baseboards to the studs without damaging the walls.
Also, they are small, so they don't make a large holes. Thus you don't need to fill in the gaps. You can't see them from outside easily, which makes the nailing easier.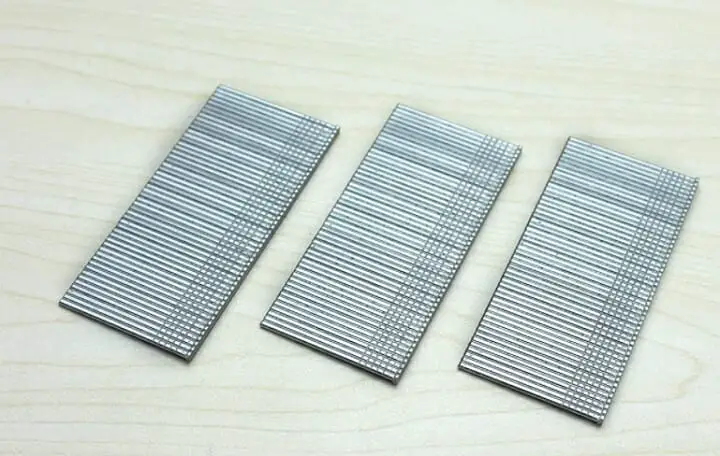 Frequently Asked Questions
What size of brad nails do you need for door trimming?
You can use 3D or 4D nails for every 12 inches along with the bottom. And you can use 6D or 8D nails for top molding. You have to avoid nailing one inch from the sideways to prevent splitting.
You can also use 16 gauge nails for trimming because it is the most versatile nail of all. You can use 16 gauge nails on thick woods, but if you are decorating a thin-cut wood, 18 gauge would be perfect.
Which nail gun is the best for baseboard trimming?
If you want to trim a baseboard with a thickness of .5 inches to .75 inches, you can use a 16 gauge finish nailer. But if you are using baseboards with a thickness of more than one inch, you can use a 15-gauge nailer.
Because the 15 gauge can shoot big diameter nails and has an angled base, but if you want to trim thin baseboards less than half-inch, you have to use an 18 gauge nailer.
Can I use a brad nailer for baseboards?
Yes, you can use a brad nailer for baseboards. You can use them for trimming the baseboards. You can use a 16-gauge nailer or a 15-gauge nailer. Compared to a 16 gauge nail gun, a 15 gauge nailer will leave a large hole in the woods.
And if you want to trim a thin baseboard, you have to use an 18 gauge brad nail gun. So, depending on the thickness of the baseboards, you can use a brad nail gun.
Do baseboards need to hit studs?
If there is no other framing behind the baseboards, you have to hit the nails to the studs. But if there is another framing with the wall, it is unnecessary to hit the studs while nailing baseboards.
Conclusion
Even though you can't use 18 gauge nails in all baseboards, you can still maneuver a way to fit them in. This makes it an essential element for nailing any baseboards. And most importantly, if you have thin baseboards, then 18-gauge nails are the ones you need.