Chipped and cracked concrete surfaces- what can be more annoying than it? You can, however, flip the scenario with a proper concrete resurfacer from Quikrete. This exceptional mix of Portland cement, polymer modifiers, and sand bring about wonders. It can bring back the pristine state of your driveway that you always cherished.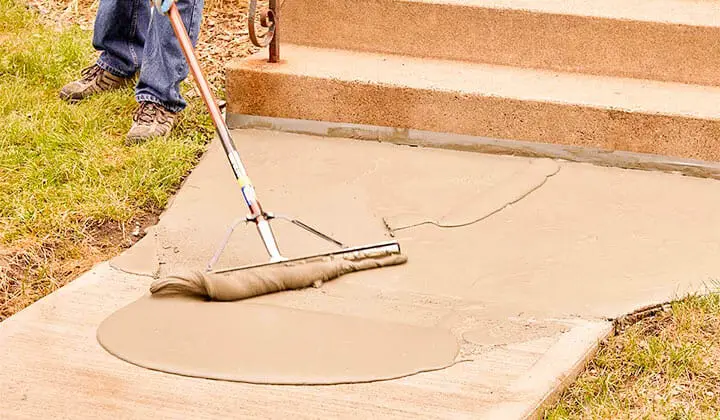 Having said that, Quikrete itself has a broad collection of resurfacers for various use cases. It can be puzzling to purchase one that fits your needs. Hence, this article is to walk you through a detailed Quikrete concrete resurfacing review.
1. Quikrete 113120 Polymer Modified Concrete Resurfacer – Best For Quick Resurfacing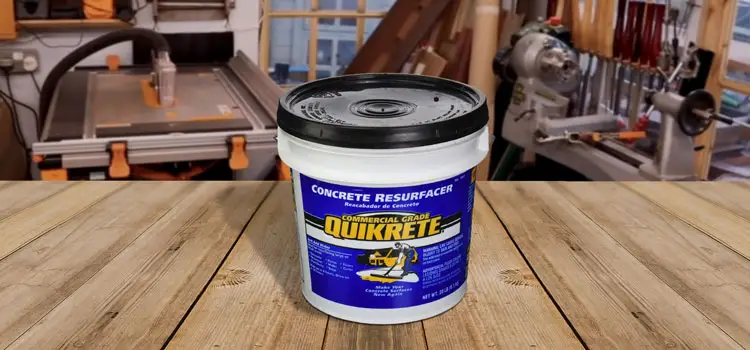 Coverage
If you apply two or more coats, you're going to need 40lbs of resurfacer to cover somewhere between 15 to 50 square feet. Expect half the coverage from Quikrete 113120 since it comes in a 20lbs pack. Therefore, Quikrete Re-Cap will be a better alternative in terms of coverage.
Product Grade
Concrete resurfacers fall into two categories, either consumer-grade or commercial-grade. Usually, the latter provides more durability than the previous. This one falls into the commercial-grade with materials like Portland cement, sand, and polymer modifiers. So, you can expect it to last longer without cracking.
Bonding Property
Resurfacers tend to bond with specific surfaces depending on the material inside. You'll find products that bond well with concrete, brick, stucco, masonry, and metal. However, the Quikrete 113120 creates better bondage with concrete. So, you can rest assured of its adherence to the surface.
Drying Time
A 6 to 12 hours' time frame is the standard period for concrete resurfacer to dry out completely. Luckily enough, this resurfacer fits well within that timestamp, unlike the Quikrete Re-Cap.
Application
Not every resurfacer will serve every scenario. But since this one complies with the commercial standards, it is pretty versatile. You can use it for floors, driveways, sidewalks, pool decks, or patios without giving a second thought.
Temperature Tolerance
Resurfacers can tolerate a certain amount of temperature during the installation process. Quikrete 113120 needs it to be above 50 degrees Fahrenheit. But if it's over 90 degrees or below 60 degrees, you may have to use cold or warm water to let it dry properly.
Required Amount 
The required amount translates into the overall cost. While a thin material only resurfaces a limited area, a thicker one can cover more, up to ½-inch deep. Quikrete 113120 is more on the thinner side, with its 1/16Th of an inch thickness. Though it will get the job done, you might have to go on a spending spree.
2. Quikrete Re-Cap Concrete Resurfacer 40 LB. – Best For Deep Cracks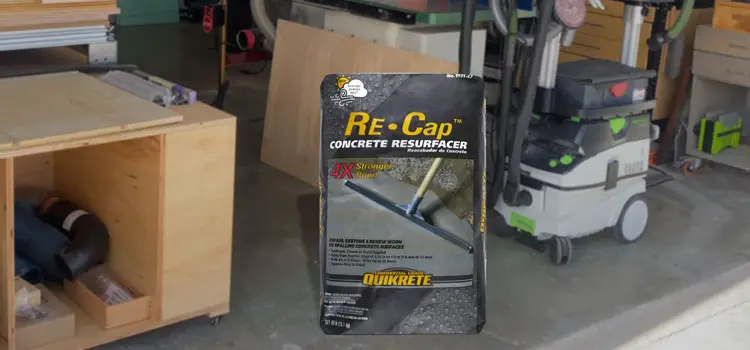 Coverage 
Quikrete Re-Cap 113147 comes in 40lbs per pack, enough to resurface up to 50 square feet. And that too is possible even while applying more than one coat. Since Quikrete 113120 couldn't cover more than 20 square feet, this one is a better bang for the bucks.
Product Grade
Whether your purpose is residential or commercial, the Quikrete Re-Cap 113147 can offer excellent durability. It becomes profoundly solid after drying and won't let go of the surface so soon. Such strength helps it comply with the commercial grade. As you already know, commercial-grade resurfacers will always stay ahead.
Bonding Property 
Re-Cap 113147 from Quikrete comprises the highest-grade materials and thus provides excellent bonding with concrete. As a result, you can give your worn-out driveway a brand-new finish without worrying about longevity. 
Drying Time 
Spoiler alert, the drying time of the Quikrete Re-Cap 113147 might disappoint you. While the Quikrete 113120 can dry within 6 to 12 hours, this one takes up to 24 hours to dry completely. Though it can withstand foot traffic after 8 hours, you can't allow vehicles before 24 hours. So, Quikrete 113120 gets a slight edge here.
Application 
This one steals the show when it comes to the quality of resurfacing finish. Whether you apply it on the driveway, patio, or sidewalks, things will feel like brand spanking new.
Temperature Tolerance
The temperature tolerance of this particular resurfacer fluctuates between 50 to 100 degrees Fahrenheit. It is pretty much the same as that of Quikrete 113120. However, you cannot eradicate the need for temperature control during installation. Make sure the temperature stays within the tolerance level.
Required Amount  
As compared to Quikrete 113120, the Quikrete Re-Cap 113147 is a bit thicker. Thanks to the added thickness, it won't break a sweat while covering up to ½-inch deep cracks. Therefore, you won't have to buy tons of it, and so it provides better value than the previous one. 
Frequently Asked Questions
How long does Quikrete concrete resurfacing last? 
It depends heavily on the bonding property of a resurfacer as well as how well you apply it. Products that bond better with concrete can last up to 15 years at max, whereas the bare minimum should be at least eight years.
Can I stamp Quikrete concrete resurfacing? 
Yes, you can color, stamp, or even stain to increase the aesthetic appeal. However, you have to wait until the Quikrete concrete resurfacer dries completely. To be precise, wait a day or two before you start the stamping.
Bottom Line
That's all about it. In terms of our Quikrete concrete resurfacing review- both Quikrete 113120 and Quikrete Re-Cap 113147 are excellent options when it comes to concrete resurfacing. You can lean towards the latter if you've got a large project in hand with deep cracks. Otherwise, Quikrete 113120 will be a better buy.