Your garden or indoor decoration looks dazzling. But the first thing that anyone encounter is the patio, driveway, pool deck, or garage concrete floor. The outdoor concrete surfaces are open to wear and tear all year round. If you think about how you can get back the brand new concrete look, resurfacing is way better than replacing.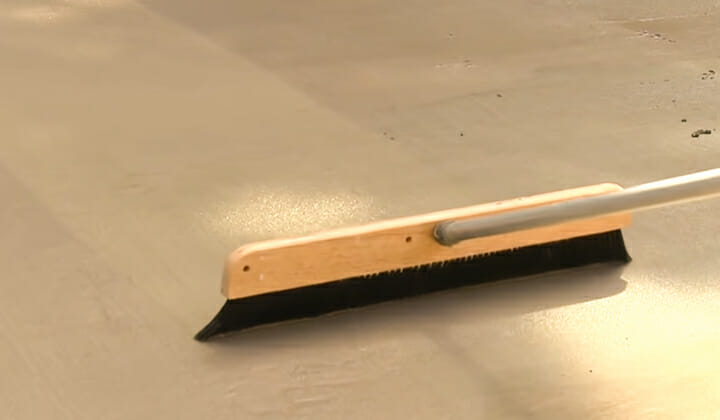 Resurfacing the concrete floor isn't something you do every day. So, in this article, we will help you out to pick the best concrete resurfacing out there. Products like Quikrete Re-Cap Concrete Resurfacer are not only cost-effective but also less time-consuming. We will conclude by discussing the pros and cons of the 6 best products and a complete buying guide.
So, without any further ado, let's go ahead!
What is a Concrete Resurfacer?
A concrete resurfacer is polymer-modified sand plus cement-based material that, along with bonding agents, can create a solid and smooth overlay on an existing concrete surface. The process of cleaning, repairing, and making a thin coat on an old concrete surface is concrete resurfacing. Resurfacing helps to fill the cracks of the old concrete floor and brings back the brand-new look. Also, this enhances the durability and weather resistance of the surface. 
Best Concrete Resurfacer Reviews
Editors Choice
Best Buy
Nice Pick
Patch and Resurfacer, 5 lb, Pack, Gray
SAKRETE | Flo-Coat Concrete Resurfacer | 40 lb
Bluestar Concrete Resurfacer
Editors Choice
Patch and Resurfacer, 5 lb, Pack, Gray
Best Buy
SAKRETE | Flo-Coat Concrete Resurfacer | 40 lb
Nice Pick
Bluestar Concrete Resurfacer
Among the countless resurfacers out there, we have sorted out the six best concrete resurfacers for you. Let's check it out.
1. Patch and Resurfacer, 5 lb, Pack, Gray- Best Fast-setting Resurfacer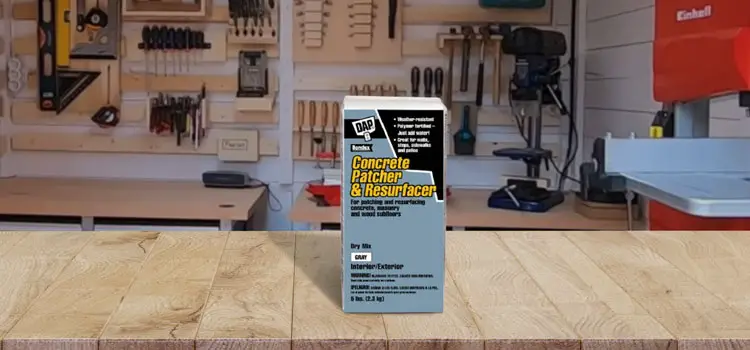 To start-up, we have this gray-color Patch and resurfacer. It's a fast-setting, polymer fortified cement patch. This resurfacer comes in a 5 lb container-type packaging. 
The Patch adheres to the old concrete, masonry, brick, stone, stucco, wood -subfloors pretty well. The reason behind this versatility is the crack and weather-resistant formulae. 
Now, let's talk about some specifications. The VOC is 0,3g/L. The Patch has a flash-point less than 200° F.  It will take you around 15 mins to apply.  For a 5-7.5 square feet floor, it will provide 1/8 inch thickness. As a skim coat, it will easily cover 50-200 square feet.  
The surface will become tack-free after 30 mins of application or so. But, don't forget to wet the surface before. If you want to recoat for full coverage, wait for at least 1 hour. You will get a functional cure after one day of application. 
But the fast-setting can turn into a problem if you are going to mix up much at a time. It's okay for a small patch, though. Also, there remains sponginess for days after applying, especially for deeper cracks. 
Pros
Provides a nice and smooth finish
Sets up real-quick 
Trowels out thin
Adheres well to the old surface 
Versatile in terms of application
Downsides
It remains spongy for some days after application
It becomes hard quickly after mixing. 
2. SAKRETE | Flo-Coat Concrete Resurfacer | 40 lb -Best for Minor Smoothing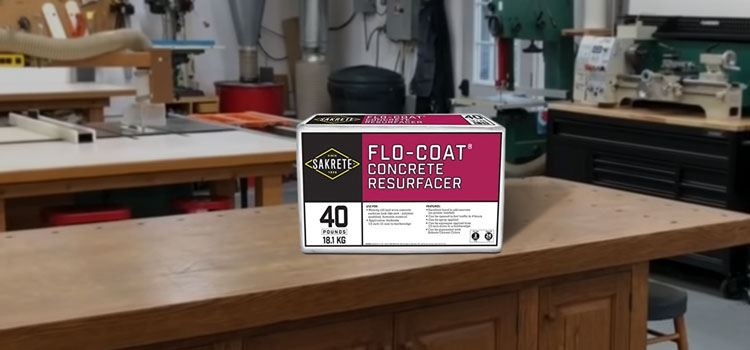 Next, we have this Flo-coat resurfacer from SAKRETE. The polymer-fortified formulae offer superior bonding and strength. Also, the flo-coat indicates that this cement overcoat patch will shrink in holes quickly. Unlike the previously mentioned grey patch, it will match precisely the concrete poured pad.  
This product comes in a large size of 40 lb. It can form 0.2-0.5 inches down to a feather edge thickness. However, it will cover 50 square feet if the thickness approaches 1/6 inches. For ¼ inches comprehensive coverage, it will cover only 18 square feet of the surface with one bag of this Patch. So, this will easily cover 72 square feet of surface at a squeegee thickness.
The application is super easy, no need for primers. After mixing, spread it within 20 mins with a squeegee applicator. But, don't forget to power-wash the surface for the best results. It requires rough concrete to adhere well, so acid washes in case of painted surface before. It will take around 4 hours to be ready for light foot traffic. 
The mix becomes clumpy and hardens to an unworkable consistency after 3-4 mins. It can be challenging to work alone with the heavy and stiff mixer. So. we will recommend working with a crew for the smooth finish of larger areas.
Pros
After drying becomes concrete white
Fills small cracks and gaps well
It gives a crisp and clean finish
Spreads effortlessly 
No need for primers
Downsides
The mix becomes full of clumps
3. Bluestar Concrete Resurfacer- Best for DIY Beginners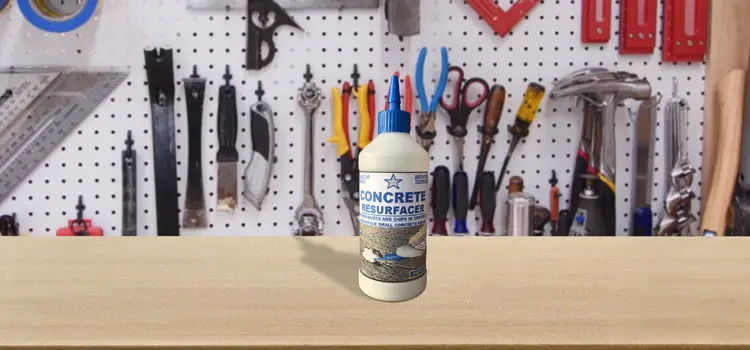 Are you thinking about repairing the chips and divots of old concrete surfaces yourself? Then what can be better than Blestar Concrete Resurfacer? It's the best product in the market for beginners in case of mini-projects of resurfacing.
Bluestar concrete resurfacer is a mini package of 16-ounce grey-colored Patch for resurfacing smaller concrete areas. The design is to work on old concrete surfaces. That's why it comes in two shades of grey. So, you can choose between them according to the shade of concrete you are resurfacing. 
It's super-fast and hassle-free to apply. You don't need any special tools. The pointed nozzle makes it ready to go indeed. Consequently, this will save your time and money as it sets fast. 
The consistency of the product is somewhat glue-like, not too thick or thin. Thus, without any effort, it will spread for its smooth and textured texture.  
As we said earlier, it is mainly suitable for minor applications, and it lacks versatility. Moreover, few people faced cracks after some time of application. So, you may consider it as a temporary solution.
Pros
Easy to apply on cracks
Best for DIY resurfacing of small cracks
Ready-to-go resurfacer
Smooth and textured consistency
Spreads without any hassle
Cons
Cracks after sometime
Not versatile
4. SAKRETE | Flo-Coat Concrete Resurfacer | 20 lb- Best for Rejuvenating Old Concrete Surfaces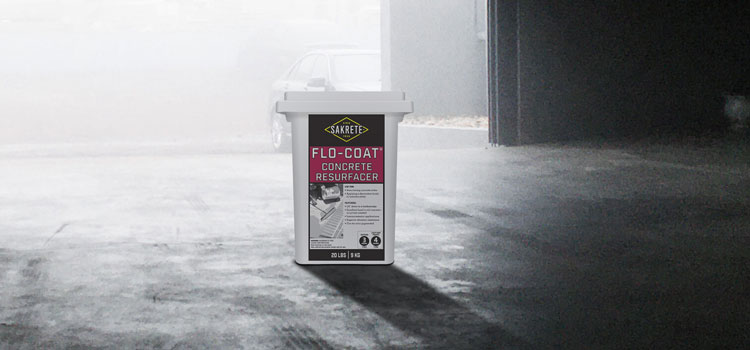 Next up, we have picked another concrete resurfacer of SAKRETE. The Patch comes in the grey shade, and it's a 20 lb package to resurface large areas of concrete slabs. The formula is a polymer modified to introduce super bonding strength. 
With a proper thickness of 0.25 inches, this will cover around 25 square feet of area. You can stretch the coverage to 30 square feet by reducing the thickness down to 1/8 inches for low traffic areas. 
Also, this flo-coat resurfacer gives highly flowable material. The material makes it suitable for more giant concrete slabs and surfaces. Hence, no need for leveling. To add texture, you can brush it lightly using a broom while the product is wet. 
The mixing and applying don't require any rocket science. Mix the resurfacer with the recommended amount of water. Just a lightweight squeegee is enough to spread it seamlessly for preparing the surface to get the best setting, power wash before applying the resurfacer. 
This resurfacer will take 3 hours to set properly. Within 24 hours, this will be open for walking. To get better results and coverage, you can also add 1-2 coatings. 
Pros
Excellent adhesion and finish
Flowable material
Effortless to apply
Sets fast
Cons
5. Quikrete Re-Cap Concrete Resurfacer 40 lb.- Best for Larger Area Coverage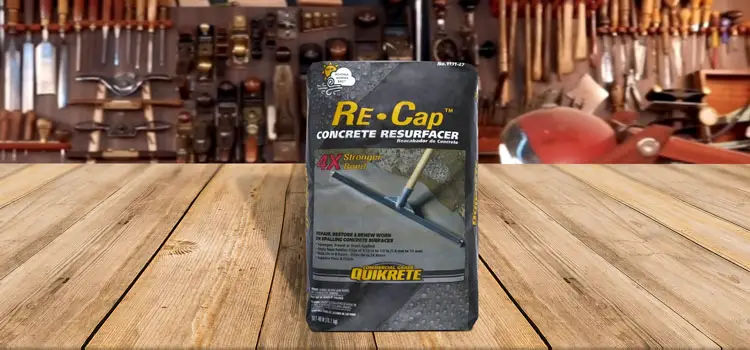 Quikrete Re-Cap Concrete Resurfacer is another worth mentioning quality resurfacer in the market. The formula consists of the highest-grade materials. The resurfacer leads to superior flow, finish, and brand-new look of worn-out concrete driveway, garage, or patios. 
The Quikrete Re-cap concrete resurfacer is a large package of 40lb. You can apply squeegee, trowel, or brush and get coverage from feather edge of 1/16 inch to ½ inch thick.
Unlike the other products on our list, this is not the fast-setting one. But still, the Patch will be ready to walk on after 8 hours. Subsequently, this will be ready to drive on within 24 hours. The formula bonds pretty good, thus will not wear out quickly.
Pros
Superior flow and finishing
Excellent bonding strength
Effortless application
Provides larger area coverage
Cons
Not fast drying as other products on our list.
6. Questmark 2105 Standard Epoxy Concrete Floor Patch and Resurfacer – Three-Component 100% Solids Mortar – Best For Old Surface Patching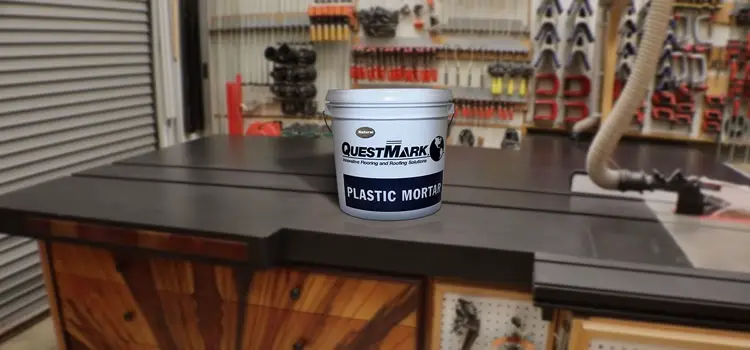 Finally, we will end up our picklist with QuestMark Standard Epoxy Concrete Floor Patch and Resurfacer, manufactured in the USA. What I liked most is the natural concrete color of this polymer resurfacer. 
The formula offers excellent flexural, tensile and comprehensive strength of 6700 pounds per square inch. The reason behind this is the resin, hardener, and aggregate components in the formula. There's no VOC content. The Patchworks best with surfaces that need only patching rather than chemical or impact resistance. 
Now, let's have a look at some specifications stuff. It has 20-30 mins of pot life at 70°F. After the complete application, the Patch will be ready to allow re-coating after 6-7 hours. After 12-14 hours, the surface will be open for light traffic, and within 2-7 days, this will be ready for complete cure. 
Now, let's discuss the coverage. It's a 2 Gallon unit which is nearly 16.5 lb. With this amount, it can form 1/8-1/4 inches of thick coating. 
If we compare with our so far listed products, this is not the fastest setting one. Also, mixing and applications can be challenging for a beginner. 
Pros
Natural concrete color
Excellent bonding strength
Decent amount
Excellent wear characteristics
No Primer or topcoat is required
Cons
Not suitable for beginners
How to find out the best concrete resurfacing? -A Complete Buying Guide 
Choosing the right resurfacer can be pretty challenging. A little bit of pre-research on the crucial factors is always beneficial. Let's have a quick look at those factors that you must scrutinize before purchasing.
Size 
First, you have to select the package's size, which means the amount of product you will get. For a large garage floor, you can look for around 40-50lb packages. But, if you want to fill up a few cracks, mini packages will do enough. 
Manufacturers adopt different materials or formulas to introduce different consistency and benefits. In the thicker or more consistent formula, it will cover more surfaces than a thinner patch. But, the amount is relevant to the surface area you want to protect and the thickness of the coat you will make. 
Coverage
How much floor can a resurfacer cover is the most crucial factor to check. For instance, a resurfacer of 20lb can cover around 25 square feet of area with a proper thickness of 0.25 inches. However, this calculation isn't the same for all products, as the materials and formula aren't all the same. 
You have to check these in the specifications. For a low-traffic area, you can indeed stretch the coverage by reducing thickness. But make sure to maintain the minimum or maximum thickness while making full coverage, or else the coat can crack. 
Difficulty Level to apply
Easy-to-use resurfacers are always preferred as these will work for every level of users. It's not like everyone is a pro handyman and does resurface every day. 
So, if you are looking for a DIY resurfacing and don't want to opt for professional hands, find out something easy to use. Many concrete resurfacers don't require any primer or special tools for mixing or applying. Simple-to-mix or premix products can surely save you valuable effort and time.
Time Required
Next comes another crucial factor, setting or drying time. You have to check how much time it takes to dry out. Also, if you are thinking of putting multiple coats, then check after how much time you can do that. A standard concrete resurfacer takes around 4-8 hours to dry and be ready for light traffic, about 24 hours to be ready for high traffic, and driven-on. 
But too much fast-drying resurfacer is not good, as this will give you less time to apply after mixing. So, it won't be easy if you don't have any crew and a substantial concrete area to rejuvenate. 
Temperature Tolerance and Weather Resistance
Most of the people renovate the exterior concrete surfaces. Outdoor surfaces are more prone to weather. So, the concrete resurfacer should have a wide range of temperature tolerance and provide good weather resistance besides offering a brand new look. Typically, resurfacers have a flash-point less than 200° F. Temperature tolerance of 60-100° F is standard. 
Shade
Many concrete resurfacers offer many shades of grey. Some are optimized to match off-white concrete floors and walls. So, make sure you find out the correct resurfacer shade that will match the old concrete floor. 
Frequently Asked Questions (FAQs)
1. How long do concrete resurfacers last?
Ans: With the advanced bonding properties, you can expect a standard resurfacer will last around ten years if you do it properly. However, durability depends on material and exposure to climate change.
2. How thick a layer should you make with a resurfacer?
Ans:  Resurfacers are designed for thin layers. ½ inch thickness is standard for resurfacing. You can go a little bit thicker or thinner depending on the surface condition and requirement. 
3. What is the average cost of concrete resurfacing?
Ans: You will need around $400 to resurface 100 sq ft of the floor on average. The cost can vary depending on the product quality and price. 
Final Verdict
Restoring the concrete floor of the garage, stairs, or patio with concrete resurfacing is a viable solution rather than rebuilding it. Resurfacing can save you from hassle and expense. So far, in this content, we have tried to review the best concrete resurfacers unbiasedly out there.
In conclusion, if you need a patch with the minimum drying time, grab the first gray-color Patch and resurfacer on our list. The Bluestar Concrete Resurfacer is perfect for minor DIY smoothing. 
If you are thinking of resurfacing the cracks, chips, and breaks in large old walls, steps, sidewalks, or patios, grab the Quikrete Re-Cap Concrete Resurfacer. We hope all these discussions will help you to pick the correct resurfacer.